Experience an exciting and entertaining journey into the world of operetta with the Kempinski Operetta Salon. The stage stars Ildiko Raimond (soprano), Herbert Lippert (tenor) and Herbert Froschauer (actor) lead through the evening and the classic Viennese operetta.
And it remains exciting: after the concert you have the opportunity to get to know the soloists personally and perhaps go home with a "real Lippert". Because Herbert Lippert is not only a gifted singer but also a painter. And he painted a picture exclusively for the evening, which will be raffled off among all the visitors present.
A champagne reception with products from the Szigeti Winery (from 7 p.m.) will ensure refreshment before the start of the event.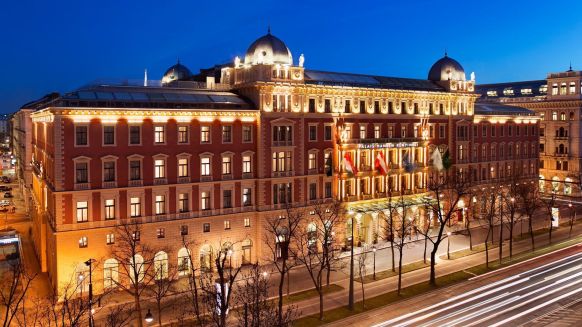 Contributors
Sopranistin:

Ildiko Raimondi

Tenor:

Herbert Lippert

Schauspieler und Erzähler:

Franz Froschauer

Chor:

O-MIA Voices Vienna
Tickets
Address
Palais Hansen Kempinski
1010 Wien
Schottenring 24
www.kempinski.com


view at Google Maps
past events
01. August, 2021 - 20:30 Uhr,

Steyr,

Musik Festival

09. August, 2020 - 20:30 Uhr,

Steyr,

Schloss Lamberg

02. August, 2020 - 20:30 Uhr,

Steyr,

Schloss Lamberg

23. Oktober, 2019 - 19:30 Uhr,

Linz,

Linz Brucknerhaus

01. Oktober, 2019 - 20:30 Uhr,

Wien,

Wiener Konzerthaus

16. Mai, 2018 - 20:30 Uhr,

Wien,

Wiener Stadthalle

15. Mai, 2018 - 20:30 Uhr,

Wien,

Wiener Stadthalle

20. August, 2017 - 20:30 Uhr,

Wien,

Konzert Wien Gasometer

14. August, 2017 - 20:30 Uhr,

Gmunden,

Gmunden
O-MIA Trailer
Takeouts of the Concert at the Vienna City Hall
Ildikó Raimondi, Herbert Lippert, E. Kiennast, E. Theis, J.Silberschneider, M. Dangl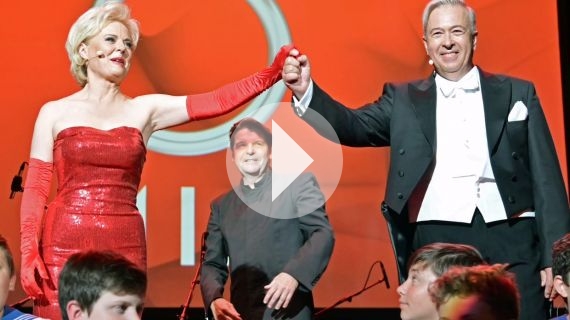 O-Mia Trailer extended
Take outs of the Concert at the Vienna City Hall
Ildikó Raimondi, Herbert Lippert, E. Kiennast, E. Theis, J.Silberschneider, M. Dangl